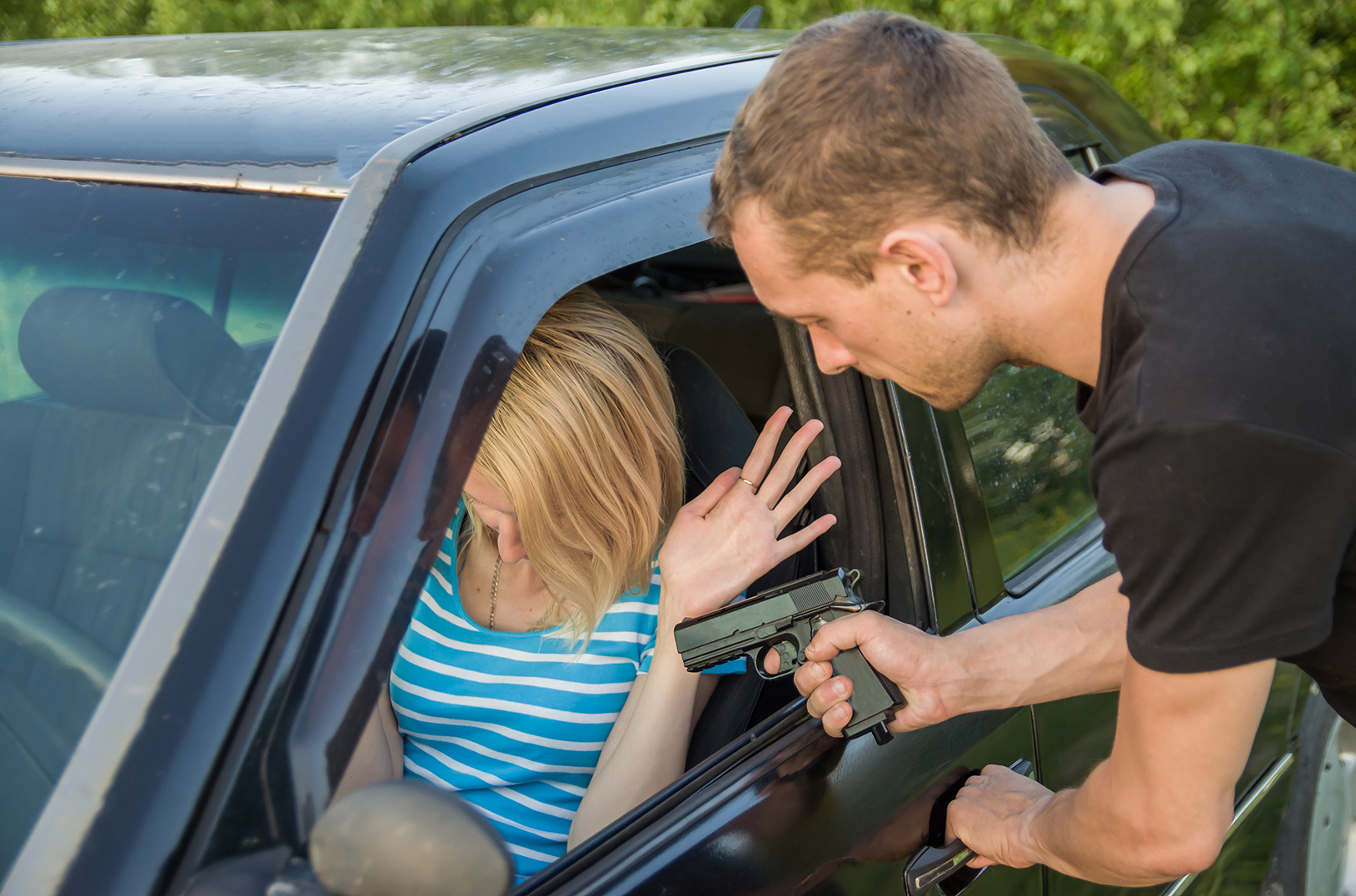 Date
Sunday, May 26, 2024
Realistic Self Defense Vehicle Counter Carjacking by Assault Counter Tactics (ACT)
Class Description
We all say it can never happen to us, but what if it does?  Did you know that about 38,000 carjackings occur every year in the U.S and most are in urban and suburban areas not far from the victim's home?  A report by the Bureau of Justice Statistics (BJS) National Crime Victimization Survey (NCVS) shows the following:
63 percent of carjackings occur within five miles of the victim's home
17 percent occurred at or near the victim's home
68 percent of carjackings occurred at night
93 percent of carjackers are male, 3 percent female, and about 3 percent mixed male/female groups
56 percent involved multiple assailants
90 percent were committed against a single victim
93 percent are committed in cities and suburbs
A weapon was used in 74 percent of carjackings
Guns, especially handguns, were the most common weapons used (45 percent), followed by knives (11 percent) and other types of weapons (18 percent)
44 percent of incidents occurred in an open area (such as on the street) or near public transportation, and 24 percent happened in parking lots, garages, or near commercial businesses
About 15 murders a year are related to carjackings
Men were victimized more than women, and ethnic minorities more than whites
About 45 percent of attempted carjackings are successful
In and around the vehicle is where the majority of lethal force situations happen for armed citizens. This class will cover all subjects pertaining to a violent encounter around the vehicle, such as carjacking.
Topics include:
Approaching and entering the vehicle
Exiting the vehicle safely
Avoiding a carjacking while driving
Hand to hand techniques both inside and outside the vehicle
Shooting firearms from inside the vehicle, the vehicle gunfight
Bailing out of the vehicle to engage targets
Dealing with a carjacking
What to do if your vehicle is being shot at
And much more…
The instructor and other students will be the assailants, and we will teach you how to stop their attacks in different scenarios.  This class will teach you judgment during a stressful encounter.  You will be firing live rounds.
What To Bring
Handgun
Ammunition – 200 minimum
Extra Magazines – 1
Magazine Pouch – 1
Eye & Ear Protection
Holster
Range Bag
Close-toed Shoes
Sunscreen / Bug Repelent
Thick Belt
Water / Beverage / Lunch
Cancellation Policy
Students are required to reschedule at least 48 hours in advance of a class date. Classes rescheduled less than 48 hours before the class will forfeit class fees and be required to enroll in a new class. In the event that we cancel the class students my choose to reschedule or receive a full refund.   A minimum of eight students will be required or we will reschedule the class.